Tourist cottages in Noirmoutier
At l'Escale, we welcome you all year in new or renovated houses, for 4, 6, or 11 people that we wanted in the pure "noirmoutrine" tradition, immaculate white with blue shutters.
A large accommodation capacity
You will enjoy luxury villas carefully decorated with private gardens where the first rays of the sun will illuminate flower beds, landscaped with passion. The total accommodation capacity is 27 beds, making it a great gathering place with family or friends.
Located a stone's throw from the castle, you can go to the market with all its good local products but also, if you feel like it, stroll in the wood of La Chaise planted with centuries-old trees bordering magnificent beaches: Souzeaux, Dames, Anse Rouge, Sableaux…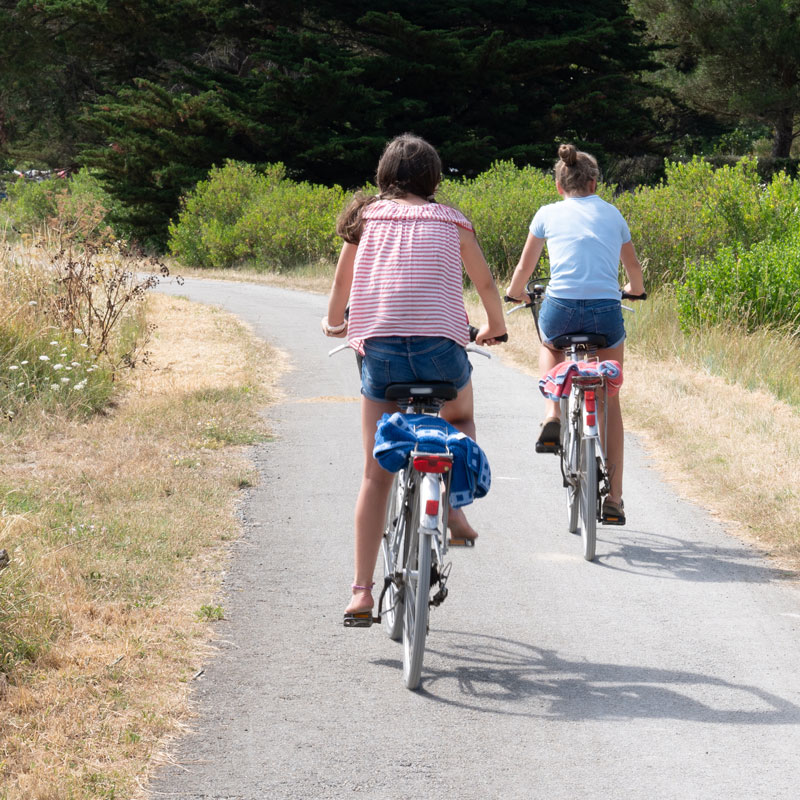 Everything on foot…
… or by bike !
On foot, by bike and even by little train, you will savor the villages, the flowery alleys, accompanied by flocks of birds and always this omnipresent sea, alive, animated by all kinds of boats…
Welcome to this beautiful island of Noirmoutier, natural and generous!
We reserve you a warm welcome in our comfortable accommodation !
All our accommodations have free internet access.
Reservation possible online or by phone to save time on arrival.
Several bedrooms per accommodation to accommodate larger or smaller families.
Bed linen and towels provided on your arrival in the accommodation.
The cleaning of the accommodation is included in the amount of your reservation.